Choosing Between USA and UK For University
Wentworth can help you choose between applying to university in the UK, USA, or internationally. Our advice will center around your primary objectives and expectations from university. Goals vary from pure academic excellence, through to all-rounder interest in supports and charity work.
Choosing Between USA and UK For University
Wentworth can help you choose between applying to university in the UK, USA, or internationally. Our advice will center around your primary objectives and expectations from university. Goals vary from pure academic excellence, through to all-rounder interest in supports and charity work.
Choosing Between USA & UK For University
The decision to apply to the US or the UK for university depends on a student's forward looking goals as well as achievements to date. Here we outline some of the goals we have seen from students and how to think through the considerations around each goal.
Goal 1: Achieve admission to the highest ranking school possible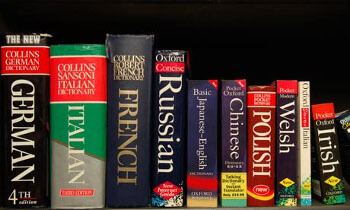 As university systems, the US and UK look for fundamentally different characteristics. In the UK, Oxford and Cambridge select students with a passion for their subject and little else. A top student may have a gold medal at the IMO, be the strongest mathematician in their class, and have not studied English since the age of 15. By contrast, in the US, a renaissance man or woman profile is as equally interesting as the aforementioned "spikey" profile. Moreover, a "spikey" profile need not purely academic. A world champion rhythmic gymnast with strong grades can gain admission to an Ivy League school (a profile we once saw).
In that case, a choice of the US or UK depends primarily on past accomplishments. A straight A or A* student with few extracurriculars may be a perfect candidate for Oxbridge but would struggle to gain admission to Ivy league schools. Therefore, for the student who wants to gain admission to a high ranking university, a critical evaluation of past achievements is important consideration. For the academically inclined or for school systems such as the French one, we often find that the UK is a more natural fit. As with all admissions, poor grades will preclude students from most schools.
Goal 2: Develop as an individual.
For some students, high school has been a rigorous but controlled environment. Stretching one's wings is a part of the university experience and one often highlighted as a difference between the UK and the US. However, the freedom afforded by the two systems is fundamentally different.
Attending a college in the US will provide many opportunities to try new activities - dance society, debate club, political movements, poetry slams. The list is truly endless. However, in many senses, the environment is more restricted. Campuses resemble boarding schools with similar levels of support and infrastructure e.g., on campus nurses and doctors, residential advisors, 24/7 libraries that form a social nexus, etc.
By contrast, attending a university in the UK will be necessarily more of an adult environment. Most students will independently rent their accommodation from their second year. However, the range and breadth of activities is usually less, and students are expected to independently find friends, activities, and study habits.
Goal 3: Study everything or become a master at the subject I enjoy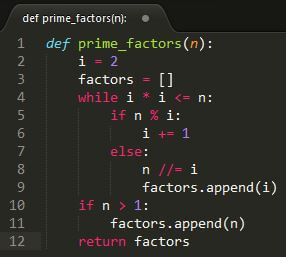 Academically, the contrast is even starker between the two systems. In the UK, students apply to specific subjects which they cannot change (as with all things, this is not a hard rule but is true for more students). In the US, most colleges operate a liberal arts programme whereby students can learn everything from ancient hieroglyphics to modern farming techniques. For the well rounded student, the Columbia core allows for 2 years of wide exploration of many subjects. Yale's first year humanities course is a tour of humanities subjects. Liberal arts colleges such as Williams and Amherst are famous for their wide-ranging programme.
There are always exceptions. For the well rounded student looking at courses in the UK, natural sciences at Cambridge provides the breadth of the sciences, land economy the breadth of economics and history, and ancient civilisations, classics, and PPE at Oxford the breadth of humantiies. For the "spikey" student in the US, MIT and Caltech allow a focused pursuit of STEM.
Goal 4: Pursue non-academic activities e.g., entrepreneurship, sports, charity, etc.
In the UK, while extracurriculars abound, there will be less rich university support for these activities. Sports can be enjoyed but not at the semi-professional level of a D1 US school. If extracurricular passions are a big part of a student's life, the US is often the preferred option.
Selected UK and US University Consultants Testimonials
Please see below some example UK and US University Consultants Testimonials that we have received. If you would like to hear more, you may be interested to read about our tutor guarantee or to read about Wentworth Tutors' philosophy and approach in a letter to parents from Dr Katherine Wiles, our Founder. Alternatively, some more UK and US University Consultants Testimonials can be found on our dedicated testimonials page, where you can filter by subject.
Oxbridge Applications | Wentworth Education Private Tutoring
"[My son] received an offer from Cambridge (Magdelene), and the time he spent with [the tutor] certainly contributed to the successful outcome of the interview process."
GCSE Mathematics | Jessica F
"Jessica is very patient with our daughter and is teaching her well. Our daughter is actually starting to like maths! We are happy with the progress our daughter is making with Jessica. We will be continuing lessons for the coming GCSE."

... See Jessica F's tutoring profile.
Oxford University Mentoring | William Bennett
"This student applied to Human Sciences at Oxford University on her gap year. We met for a series of sessions to work on her personal statement and prepare for interview, discussing topical reading material and how to write about her work experience in a thoughtful and interesting way. She has since received an offer from her first-choice college at Oxford. "

... See William Bennett's tutoring profile.
Oxbridge student | Dr Karis Riley
"I have known Karis for nearly a decade. Karis is highly intelligent and academically gifted. She has a passion for learning and love of education like no one else I know. She is widely read, questioning and intellectually curious by nature - all skills I think an excellent tutor should have and pass on to their students. I would highly recommend Karis' abilities to anyone looking for additional academic support."

... See Dr Karis Riley's tutoring profile.
French and Spanish | Katherine Smith
"You have been the best Languages teacher I've ever had by far. You are always really supportive and kind. You managed to make learning languages fun and you have helped me change my mindset for the best. I used to be so negative and you have managed to change that. Thank you so much. Thank you for making our language lessons so fun and enjoyable. We all really feel that since you taught us we have learned so much. Thank you for being a great teacher - you've really helped me with my French and Spanish. Students at Stoke College Suffolk "

... See Katherine Smith's tutoring profile.
Physics and Interview Preparation | Adam Barker
"Adam has been a truly inspirational physics tutor. My son was keen to extend his Physics knowledge and Adam was quick to challenge him with interesting topics and problems. He has a structured approach to teaching topics and is very effective on remote teaching using internet based tools too. <br><br> His knowledge and experience in Physics is very evident in his overall approach to teaching: he was able to take on any topic and explain it in a very interesting and easy way. My son benefitted from his teaching in every way possible. From my perspective, he would periodically catch up with me and gave me honest feedback on how things were progressing, including positives and negatives, which is not very common. <br><br> Parent"

... See Adam Barker's tutoring profile.