Mathematics Tutoring
Mathematics is where we truly stand out from other London tutoring agencies. We offer group classes and tutoring at all levels (pre-school to undergraduate). We can teach mathematics to all abilities and all levels. Please contact us to discuss your particular requirements.
Mathematics Tutoring
Mathematics is where we truly stand out from other London tutoring agencies. We offer group classes and tutoring at all levels (pre-school to undergraduate). We can teach mathematics to all abilities and all levels. Please contact us to discuss your particular requirements.
Maths Tutoring
Our Approach To Teaching Mathematics
We LOVE maths at Wentworth Education. We love studying maths, sharing maths puzzles, and teaching maths, but most of all we love to see students begin to share our enthusiasm and passion for the subject. Mathematics is the subject that we are asked to tutor most often, and one of the subjects that we take particular pride in teaching. We know how daunting maths can be, and we take great care to ensure that a blend of student-tutor chemistry, reassurance, support, and excellent teaching all help even the most mathematically disinclined student to develop an interest in the subject.
Our tutors have enormous experience and can tailor their teaching to all abilities and levels. The majority of our maths tutors studied maths or science at university. Some of our tutors are studying for their PhDs, and our most exclusive are post-doctorate researchers and lecturers.
We recommend to parents private one-to-one tutoring as maths is a subject where being able to scribble and draw diagrams is of the utmost importance. However, we can offer maths tutoring at a distance online through a shared whiteboard and VoIP call so that student and teacher can share notes, draw pictures, and write equations on screen. Thus, we can connect you to any of our best tutors, the world over.
We also often hold group classes in London, particularly just before UK and US exams and university interview periods. We recommend that students sign up for these classes to brush up on their skills and get their minds focussed before important examinations.
US Math Curriculum Tutoring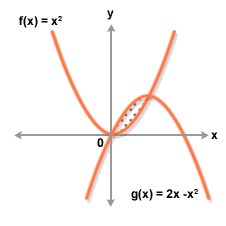 We teach math at lower school, middle school, and high school levels. In particular, we have tutors that can teach Algebra I, Geometry, AB Calculus, and BC Calculus.
At Wentworth Education, we also prepare students for the ISEE, SSAT, PSAT, SAT I, SAT II, ACT, and GRE math standardised tests. These tests present a challenge of learning and exam technique, and we pride ourselves on focused and rigorous exam plans for students.
UK Maths Curriculum Tutoring
At Wentworth Education, we teach maths at primary school level, 11+, 13+ Common Entrance and Scholarship, GCSE, A level, Further Maths, STEP, IB, and Advanced Placement levels. So if you are going around in circles trying to understand the circle theorem or are tied in knots trying to untangle the chain rule, we will be able to help.
The majority of our maths tutors studied in the UK system themselves and achieved top grades in GCSE, A Level, and Further Maths and then went on to study maths, one of the sciences, Engineering or Economics in University.
STEP Tutoring For Cambridge, Warwick & Other UK University Entrance
Due to the difficulty of STEP, most students receive extra support for STEP. Competition is stiff, but at Wentworth Education we can help level the playing field for your child – increasing their chances of them meeting the grade requirements for their first choice university. We will pair you and your child with your own private STEP tutor; a tutor who has firsthand experience taking STEP as a student and who then went on to study mathematics at university.
If you are a parent or a student thinking about taking STEP, and are unsure what it entails, please see our dedicated STEP webpage for our brief guide to STEP, to read more about our STEP tutors, and for a useful resources section where you can download a pack containing the STEP syllabus, past papers, solutions, and more. Alternatively, please contact us if you would like to hear more about our tutoring options and what tutors we have available.
University Level Maths Tutoring
We have an unrivalled network of qualified tutors who can teach degree level maths, all of whom have graduated with a degree in maths from one of world's most prestigious universities. For undergraduate teaching, we can connect you to PhD students and professional academics with research and lecturing positions across the globe.
We can offer tutoring at all levels and fields of undergraduate maths, from first year courses to highly specialised final year courses. We have tutors who are experts in every area of maths, from pure maths to statistics to theoretical physics.
We can organise online tutoring through shared whiteboard and VoIP systems or, in some locations, one-to-one tutoring in person.
Selected Mathematics Testimonials
Please see below some example Mathematics Testimonials that we have received. If you would like to hear more, you may be interested to read about our tutor guarantee or to read about Wentworth Tutors' philosophy and approach in a letter to parents from Dr Katherine Wiles, our Founder. Alternatively, some more Mathematics Testimonials can be found on our dedicated testimonials page, where you can filter by subject.
Maths | Scarlett M
"Scarlett built up his confidence in his math which he has always had issues with. He is capable but didn't believe it himself. Sometimes you just need that one teacher that makes it all fall into place and Scarlett was that for him at this time. "

... See Scarlett M's tutoring profile.
Math & Physics | Wentworth Education Private Tutoring
"Tests have been a challenge for [my son] who has had many tutors before you (until now you and the math tutor are the only tutors who have actually made his score go up!). He got his best test score to date."
IGCSE MATHS | Claire McNulty
"My son fell seriously ill less than three months before the IGCSE exams took place.  His school kindly arranged a scribe for him.  Claire is a very experienced and professional maths tutor.  Apart from revising the syllabuses with my son, she was very patient in practicing as a scribe for him so that he can get used to the arrangement as soon as possible.  As a result, my son got the highest attainable grade both in maths and additional maths.  We can't thank Claire more for her kind support and guidance during our son's most difficult period in life thus far."

... See Claire McNulty's tutoring profile.