Alternative Tutoring Topics & Subjects
Do you have something different that you want to learn? If so, we'd love the challenge of teaching it. Contact us to discuss your needs. A few examples of the weird and wacky things we have taught are: rubik's cube, board games, etiquette, origami, and much mure!
Alternative Tutoring Topics & Subjects
Do you have something different that you want to learn? If so, we'd love the challenge of teaching it. Contact us to discuss your needs. A few examples of the weird and wacky things we have taught are: rubik's cube, board games, etiquette, origami, and much mure!
Something Different
Do you have something different to learn? Can't find what you are looking for? Challenge us! Give us a call and tell us what you are looking for. For example, here are just some of the weird and wacky things our tutors have been asked to teach in the past - enjoy!
Mind & Spirit
Guided Museum Tours
These visits are organised our Art enthusiasts who can do sketching as well as conduct an Art History lesson in London's finest exhibitions. So if you are a beginner and want a brief introduction to art and some of London's cultural wonders or if you are a budding artist and want to work on your portfolio our Courtauld trained art and art history teachers and tutors can help.
Nutrition, Wellness, & Meditation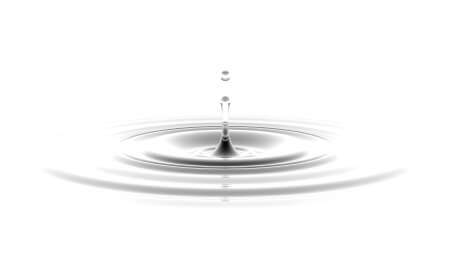 We know that the school year can be a stressful time and that the summer can be seen as a time to recharge the batteries. At Wentworth Education, we aim to help you prepare for a lifetime of learning and that a healthy body and mind are critical to this success.
With our large number of medical school and psychology trainees, as well as professional teachers with a passion for wellness, we have a range of offerings from balanced eating and exercise to mental exercises to reduce stress and promote well-being to mindfullness.
English Etiquette & Culture
Offered by one of our dual nationals and aimed at students and parents alike, we offer lessons on how to fit in in Britain. Our wonderful tutor teaches everything from elocution and etiquette, to customs and norms, to a crash course in British politics.
Mentoring & Study Skills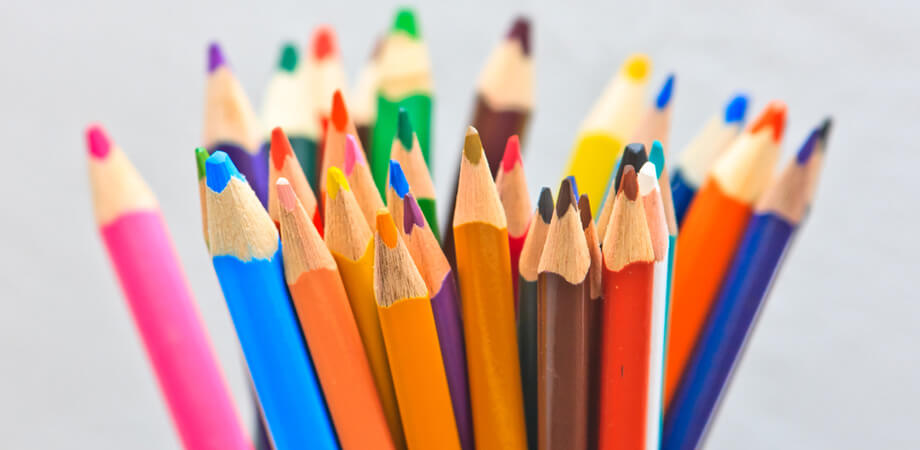 For some of our very younger students a formal tutoring schedule is less relevant, and many respond much better to less structured, but still educational, activities. From visiting art galleries and going to the theatre, to origami and cookie baking at home, to outdoor treasure hunts and duck feeding; whatever you are interested in, we can help entertain your child and broaden their experiences.
Some other young children find that their major hindrance to success in school is a lack of organisation. Our tutors are specialists in creating study plans and instilling the enthusiasm necessary to build good habits. Please get in touch to discuss your particular needs.
Skills & Techniques
Origami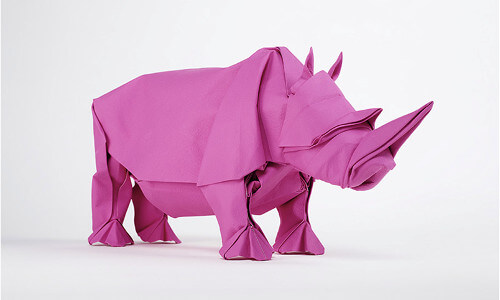 Origami – the ancient art of paper folding – is a brilliant and fun way to exercise the mind. Accessible and appealing to all ages, the process of making origami nurtures a variety of different skills, from spatial visualization and recognizing shapes, sequences and modules to developing dexterity, creativity, perseverance and patience. Not only intellectually rigorous, it is also portable, requires simple materials, and is always impressive - an ideal skill to acquire.
Moreover, origami is a highly motivating activity. Ranging from simple boxes and stylized animals to intricate geometric models and realistic representations of the natural world, it caters to all levels of ability, guaranteeing a sense of achievement. Since origami models also make beautiful gifts, students often love to make multiple versions over and over again – voluntary mental stimulation!
Learn to Solve a Rubik's Cube
Rubik's cubes are FUN! Both as a great toy to entertain children (to keep them quiet?) and as something for the not quite so young to get frustrated at. They are infuriating when you can't solve them, aren't they? So if you're struggling to master those final few moves, or are completely lost at sea, we can help you.
Why do we love Rubik's cubes? We think they're great for both the young and the not so young minds. Not only, do they test everyone's visualisation and lateral thinking ability, but also their dexterity and patience. For the mathematical ones amongst us, the Rubik's cube is a fun representation of group; most of the moves we teach use the concept of group-theory commutators.
Magic
Magic is an art that has existed for thousands of years, and its popularity is greater than ever. Whether it's the mastery and suggestion of Derren Brown or the illusion and sleight of hand of Jamie Raven, there's a style of magic that appeals to everyone. More than just teaching dexterity, magic gives people the confidence to speak publicly, to perform in front of large groups and to socialise effortlessly, which is arguably the most important part of any magic performance. Learning magic is for everyone - whether it's a curiosity or a card trick you've always wanted to learn, or if you are aiming to take your entrance exam to the Magic Circle, we can help.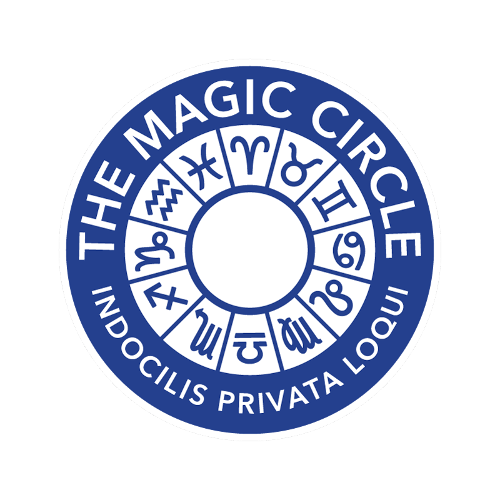 Our magic tutor, Joe Stammeijer is a doctor and a member of the Magic Circle, the world's leading Magic organisation with a famously challenging entrance exam. Joe founded the King's College London Magic and Hypnosis Society, which is still alive and well today. Having performed for many years in many countries, with residencies in central London clubs and performances for celebrities, international businesses and Universities, Joe is both a regular performer and teacher of magic. Joe performs close up magic, stage magic and hypnosis, along with having had his own show in a central London theatre. Joe is a friendly, happy tutor, and has taught working magicians from complete beginner level, taking them up to a comfortable performing level. So, whether it's a casual interest or you are going for the Magic Circle itself, Joe can help.
Private Tutor
Wentworth Education
info@ivyeducation.co.uk
+44 20 7736 6977
Juggling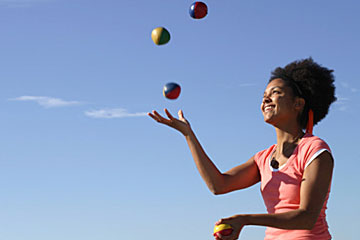 Juggling is not only a challenge and a fun party trick, it is actually an increadibly useful skill to master. It's an aeorobic exercise, requires core strength, physical and mental dexterity, the ability of your mind and hands to multi task. It improves peripheral vision, hand eye coordination, and smorgasbord of other motor skills. Our students often find juggling helpful to help them unwind on the weekends and in the evenings (instead of sitting infront of a big or small screen), and in the summer it can be a fun challenge for them to take on. Learning to juggle takes a lot of time and practice, but with the right guidance this learning process can be accelerated in order to get the most out of this satisfying and entertaining skill.
Our juggling tutor, Mia Hughes has been juggling for several years; she originally learned to juggle as a way to unwind during undergraduate studies. At Imperial College she was a member of the committee for the juggling society, and competed in juggling varsity matches against Oxford and Cambridge. She can do many tricks with three balls, comfortably juggle four and tentatively juggle five. Mia is a patient, enthusiastic and fun tutor, with a talent for explaining technical ideas and spotting the difficulties that students have (she also works full-time also as a tutor also in physics and maths and has even studied some of the mathematics of juggling).
Coding & Computer Programming
While still not mainstream in the school curriculum, we believe that coding is becoming a more and more interesting and differentiating life skill. Many of our Maths and Science tutors love to code and can't wait to set you projects and challenges. Whether you you want to learn how to design an app or create the next hit website to support your volunteering or business idea, look no further than our programming tutors.
Our tutors at Wentworth Education can teach coding and scripting languages from C to Python, and we are currently helping several students prepare for their GCSE in Computer Science, as well as University/College level courses. We can also help you learn HTML, CSS, and what you need to build a website (eg this website is built by one of our tutors).